Gold Family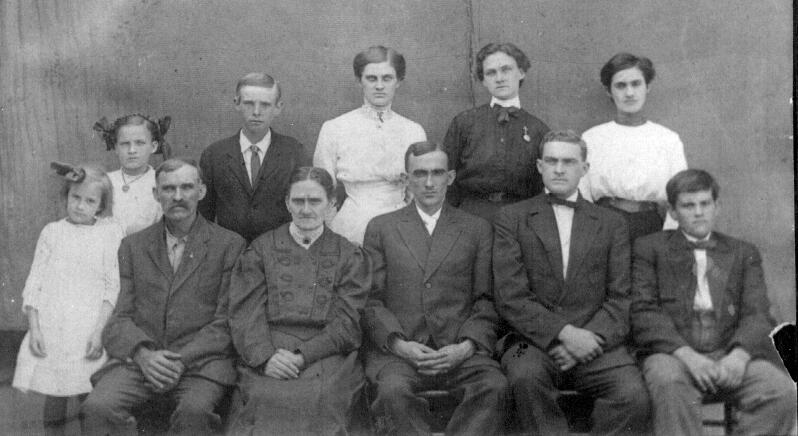 Poca, Noah, Ethel, Sacca, Livvia
Dot, William, Alice, David, Ernest, Lewis
circa 1912
probably Newton County, Missouri
Both of these pictures were taken at the same time. The bottom one had writing on the picture that I edited out.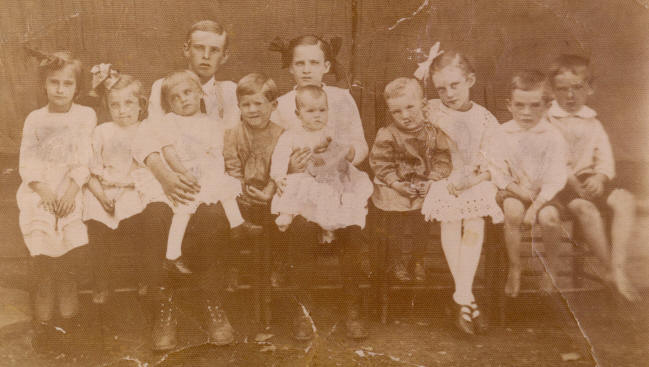 Dot Gold, Marie Shepherd, Letha Shepherd on Noah Gold's lap, Marvin Robertson, Gladys Robertson on Poca Gold's lap, Glen Weems, Ruth Weems, Mart Weems, Vestal Weems
Marie and Letha are Livvia and Earl Shepherd's children.
Marvin and Gladys are Ethel and Lee Robertson's children.
Glen, Ruth, Mart and Vestal are Sacca and Phidellah Weems' children.
If you would like to print any pictures or images, I can email you a better, bigger copy of the file. It will print a lot better with the bigger file, but I don't have room on this website for all of the big files. If you want to print a copy for yourself, just email me (Lea Ann).
---
Home | Cunningham Family | Brickey Family | Weems Family | Gold Family | McClain Family